I grew up in Colorado with two parents and two sisters, all of us living in a pretty hum-drum town known for its meat-packing industry. The landscape fostered a lot of daydreaming, which may or may not have been beneficial in the long run. I returned to my home state after finishing up with graduate school, where I now teach literature and creative writing at Metropolitan State University of Denver.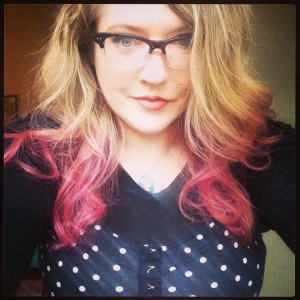 I have an M.F.A. in Creative writing from Bowling Green State University, and after leaving Ohio, I moved on to the University of Nebraska in Lincoln, where I completed a PhD in American Literature. My dissertation was on comics, literature, and textuality. Some of my favorite comics artists are Daniel Clowes, Charles Burns, Chris Ware, Jackie Ormes, Phoebe Gloeckner, and Julie Doucet.
While working on my PhD I took a hiatus from creative writing, thinking myself having moved on to more scholarly pursuits. However, when I started teaching creative writing courses at MSU Denver I dug out all my half-started projects and old word-fragments, and began trying to shape them into something more presentable.
I currently divide my writing time up between short stories, flash fiction (or are they prose poems? I still can't decide), and poetry. I have completed a full-length short story collection titled Partial Stranger, and am seeking publication for it. I get some stories published by the nice journals and editors who accept my work.
When I'm not writing or teaching or reading, I like to look at weird music and art videos on youtube, take pictures of my cat and/or dog, drink coffee, go for walks, browse vintage clothing and furniture boutiques, read writings by other genius-people, and have good conversations.